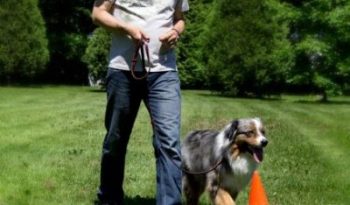 In Private … at your place or ours.
The dog training or obedience classes are based on communication between the master and their dog as well as the development of a relationship of mutual trust. The master learns to be a good leader who understands canine language as well as the needs of the dog; the dog learns to pay attention to your requests and at the same time, learning to be a well behaved dog that you'll be proud to walk everywhere with confidence.
Dog training classes need to be pleasant and conducive to learning. We use methods from operant psychologist BF Skinner that uses positive reinforcement, a guarantee of proven success.
The objectives of dog training is knowing the needs of each owner and dog are different. That's why we tailor our approach and content to your needs.
Private Dog Training at Home provides faster results in the natural environment of the dog. Dog trainers with sustained attention allows you to learn more in a non-stressful environment.
Our training school educates dogs of all breeds and ages.

Advantages:
Private and personalized content
Familiar environment of the dog
Dog Training inside and out
Non stressful atmosphere more conducive to learning
Flexible schedule: days, evenings, weekdays and weekends
Positive reinforcement approach
Kindergarten
Kindergarten level Dog training / obedience is for puppies aged between 8 and 16 weeks. Owner's who want to ensure a good start for their puppy. Homeowners will learn the fundamental needs of their dog and the rudiments of learning.
Theoretical course: dog language, needs and socialization of puppy, cage, biting, predation and grooming. Above all, we take the time to answer your educational related concerns of your puppy.
Practical course: Introduction of puppy obstacles and basic commands.
 Level 1
Level 1 Dog training / obedience classes are for owners of dogs 4 months and older who wish to improve their knowledge and techniques. Courses can be offered in private or semi-private (maximum of 3 dogs).
Dog Training Content:
Heel
Sit
Down
Watch me
Changes in speed
U-turn
Recall
Supervised exits at door
Commands: stay and wait
Level 2
Prerequisites: Level 1
Dog Training Content:
Sit-stay
Down-stay
Back at heel
Walk at heel with or without distractions
Come at distance
Start of distance commands
Figure Eight
Beginning heel without leash
Dog Training / Obedience classes outside in small groups or in private
Once outside the dog is stimulated by all the noises, smells and everything it sees around them. Their senses are so much more powerful than ours, it is much more difficult for the dog to stand and listen to his master. Dog Training outside complements what you have learned in a training facility and solidify the gains of the relationship you have with your dog. If you find that your dog listens inside a training facility, but once outside it constantly pulls and doesn't listen, then this course is recommended for you.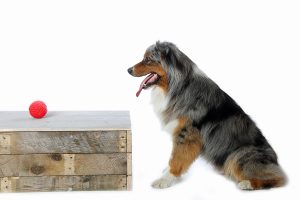 The dog training classes are offered outside for owners whose dog understands basic commands inside and previously followed a level 1 course. This course is offered in small groups of four dogs or less, also privately.
Remember, space is limited. To book, please contact us by email or phone.
Freestyle
Do you want to discover a new activity to do with your dog? Do you want to build an even stronger bond with your pet while having fun? Freestyle is a perfect exercise to develop a great relationship. Learning is fun with music. The dog learns to be completely responsive to your requests. At the end of the course you will be able to dance with your dog by a series of movements of your own. Freestyle is a form of training that is done with the pleasure of the dog as much as yours.
Prerequisites: Level 1, dog & owner must be healthy!
Private consultation for behavioral management
At your home or ours, within your schedule…
Most undesirable behaviors in dogs if properly adjusted, may disappear or at least improve. So do not hesitate to contact us, as you may tolerate a situation that persists and creates tension. Remember, if a dog adopts an undesirable behavior, it will become increasingly ingrained and therefore more difficult to correct.
In short, if your dog barks excessively, destroys your property, flees, messy, jumps on visitors, pulls on a leash, is aggressive towards other dogs, etc. Do not hesitate to call our dog training specialists. We will provide simple and accurate techniques and the support needed to stop or improve the behavior.
The consultation includes:
The evaluation of the dog and it's environment
Developing a response plan
Follow up by phone or in person
Warranty Service
Because of the many variables and unpredictable nature of certain behaviors, we cannot guarantee the outcome of the intervention. However, we assure you that behavior management methods that are used are methods that have been proven themselves to have a high rate of success. Be assured that we will not hesitate to use external professional resources as needed.
Educational Workshops
We offer a variety of educational workshops, the first goal is prevention. Our workshops are offered to schools, community centers and private groups.
Prevention workshop for dog bites
This workshop is designed for children 6 to 11 years of age
Objectives:
Teaching children to:
Approach a dog safely.
Interpret key postures that reflect the intentions of the dog.
Knowing the positions of protection in the presence of a threatening dog.
Actions to take if someone close to us is bitten by a dog.
Program Description:
The workshop is primarily interactive.
Some theoretical concepts are used, but scenarios are performed with a stuffed animal.
Children will be invited later to come and properly pet a real dog.
Prepare your dog for the arrival of baby
This workshop is for couples awaiting the arrival of a baby.
It is possible and even better to prepare our dog for the arrival of a child. Immediately settle things before baby's arrival will help reduce your stress when you return home.
Content covered:
Your dog and children, the risks
What to do before and after childbirth
Setting limits
Objects and baby toys
The stroller
Time for breastfeeding
Schedule