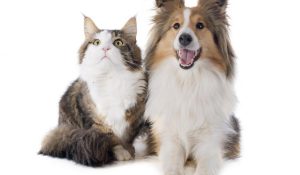 Lifestyles of families working outside the home, sometimes makes it difficult to balance the needs of the dog. After long hours spent alone, your dog can develop unwanted behaviors. Pet sitting is a good way of prevention, education and socialization.
At Pitou Urbain Laval, we offer pet sitting for dogs in a safe, non stressful family environment . In addition to providing two 45-minute walks a day, they will have access to a fenced backyard. Your dog will also be entitled to a period of play and rest. It will be fed according to its schedule. If you wish, we will work with your dog to improve certain behaviors.
The personalized attention that pet sitting service requires, allows us to accept two dogs in a day care center.
If you want your dog stimulated, happy and have peace of mind knowing they're well supported by specialists in the field of canine behavior, do not hesitate to contact us.
Want to save some time? Fill up your application and send it to us so we can study your case.
Click here to download the form.
Download Procedure
Please save the PDF form to your computer
Open .pdf on computer, then fill out the form.
Once completed, Please send the form to the following email address:
For Laval: info@pitourbain.ca
For Sainte-Élisabeth: msauve@pitourbain.ca
Home visit for your dog and cat
This service is to meet the needs of your dog and cat.
Canine professionals will come to your home, one to three times a day (min. 45 min. Per visit). This service does not replace the pet sitting or boarding for dogs, but instead offers an alternative to the various situations. You provide us with the food of your pet, as well as all relevant information i.e.: walking habits, the phone number of your veterinarian, etc. We even administer medication.
Benefits for your pet:
Much less stressful than a kennel or any other type of care. Some dogs or cats are accustomed to their environment and are disoriented when they are removed from there. This service allows them to access the care they need while staying within their environment.
Goes about its daily routine.
No stress due to transport
The dog will learn quickly to do its business outside, while reducing surplus energy
Benefits of pet owner:
Home monitored
Daily news
Return home to a clean environment, an animal less excited, but mostly have the peace of mind knowing your dog is properly supervised and cared for by specialists.
The service includes:
First meeting at your home free of charge
Taking dog outside (or walk), or let cats in/out
Clean the cage, litter as needed
Giving food and water,
Provide garbage bags
Period of games and petting
Other services tailored to your needs
Providing a daily report
Administer medications as needed
A free consultation is offered to best meet your needs.
For who?
This service is ideal for cats, anxious dogs, sick, aggressive toward other dogs, unneutered, unvaccinated, in heat and puppy potty training.